A D R E S S E
Copenhagen Architecture Festival
✎  Ved generelle henvendelser kontakt os på info@cafx.dk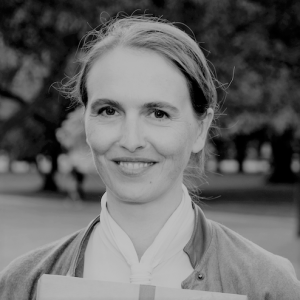 Josephine Michau
Festivaldirektør & co-grundlægger
Josephine har en M.Sc. i Business og Filosofi fra CBS i 2002 med afstikkere til Sorbonne, Paris og København Universitet. Hun har arbejdet med kulturformidling, distribution og produktion siden sin afgang inden for forlagsbranchen, billedkunst, dokumentarfilm og arkitektur, primært i Danmark. Grundlagde dokumentarplatformen DOXBIO sammen med Marlene S. Rasmussen i 2010 og CAFx med Mads Farsø og Peter M. Rasmussen i 2014 og har fungeret som festivalens direktør siden opstart, herunder ledelse, administration, økonomi, programudvikling, markedsførings- og kommunikationsstrategier, -eksekvering og -partnerskaber.
Pernille Maria Bärnheim
Program og partnerskaber
Pernille er ansvarlig for udviklingen af festivalens børne- og ungeformidlingsspor og hjælper i øvrigt med kurateringen af festivalens øvrige program. Hun har en fortid som urban researcher, kulturproducent og filmklipper fra London, Mexico City og København, og har publiceret nationalt og internationalt indenfor urbanisme, kunst og samfundsforhold. Har en Master i Critical Urban Studies med sidefag i Research Architecture fra Goldsmiths University samt certifikat i Criticism, Communication, Curation in Arts and Design fra Central Saint Martins College of Art & Design, London.
Sofie is a PhD student, part of Copenhagen Architecture Festival Research, exploring film as a tool in the early phases of decision making in architecture. She is supervised by Josephine Michau, Ellen Braae and Mads Farsø. Sofie has a background in landscape architecture and film, and was part of the editorial team in the first year of the festival. She will explore how film can be used as a tool to communicate place bound material and sensuous characteristics between stakeholders involved in the early phases of architecture.
The project is made possible by generous contributions from Innovationsfonden, Realdania and University of Copenhagen.
ALEXANDRA EMELIANOV WEDDERKOPP

Projektmedarbejder. Involveret i program og kommunikation